Our After School Program Provides A Safe Environment Where Your Child Can Thrive
You shouldn't have to spend the last few hours of your workday worrying about where your child is and what they're doing. The children in our community need structure, respest, discipline, as well as positive role-models, morals, and ethical principals to follow. U.S. Taekwondo Academy teaches these things in our After School Martial Arts program!
We're giving students all across Bel Air the chance to enjoy a safe, supportive environment where they can learn awesome martial arts skills and also enjoy dedicated homework assistance.
We're proud to host students ages 5 and up and of background. Fill out the short form on your screen to learn more today!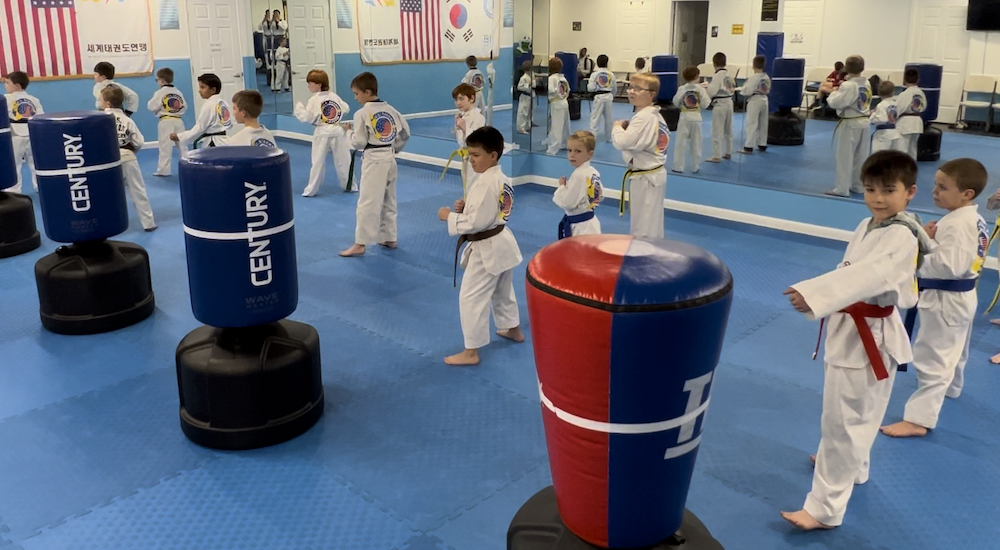 What's Included In Our After School Program?
Our goal is to provide a fun and exciting system where students can learn something new every day. Rather than wasting away in front of a screen, our After School program here at U.S. Taekwondo Academy gives students the chance to challenge themselves and have a blast.
U.S. Taekwondo Academy is proud to offer the following with our After School Care:
Daily pick-up from area schools
Instructor assistance to help improve grades, discipline, and respect for others
Fully matter facility and a homework area
Structured programs including our Kids Taekwondo classes
Guidance to build self-confidence, proper etiquette, teamwork, and morals
We do our best to accommodate the schedule of working parents. To do this, we include early pick-ups when schools have early dismissal, whether they are scheduled or for weather-related reasons. We also are happy to provide peace of mind that we will always pick-up your child any time they go to school.
Don't Miss Out On Our After School Program Here In Bel Air!
If you're looking for a better way to set your child up for success and help them spend their time wisely when the school day is over, come see us today at U.S. Taekwondo Academy in Bel Air. We're offering the best After School program around and we can't wait for your child to see it all firsthand.
Fill out the short form on your screen to learn more today!